A family run business based in Cornwall, Hartwood Timber is dedicated to creating the most unique and stylish wooden products for a range of occasions. Every piece of timber we use has been hand-selected for its natural beauty and then it undergoes a transformation by a combination of traditional woodworking skills blended with high-tech CNC technology.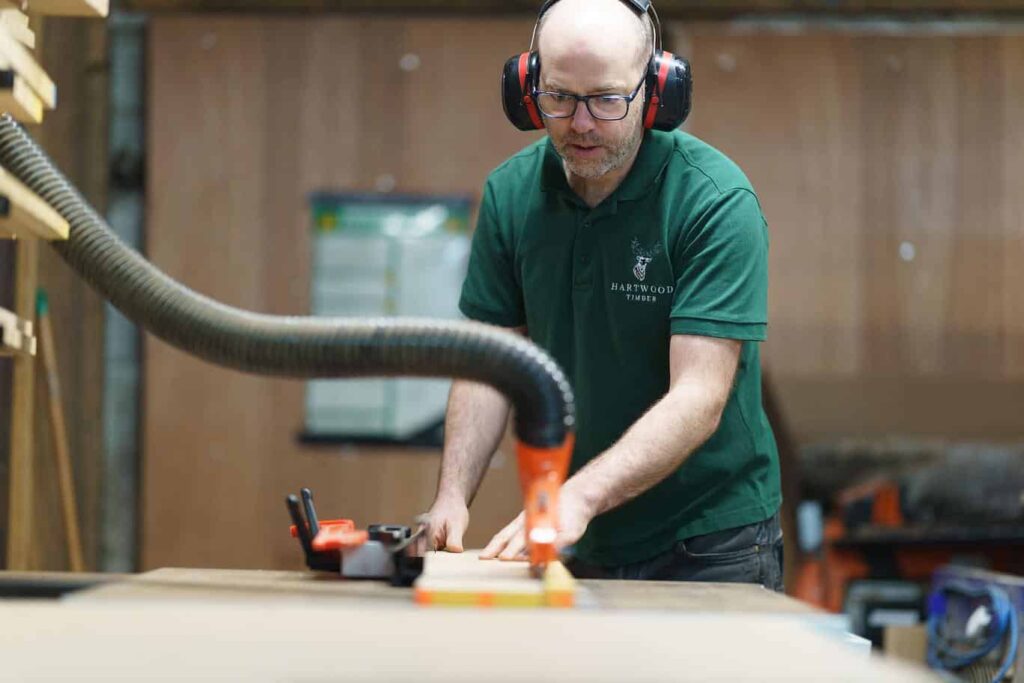 Bringing A Passion To Life…
Rob Joslin, the owner of Hartwood Timber, developed his love for woodworking when working for a timber workshop company.
In 2013, he decided to pour his newfound passion and talent for combining traditional techniques with modern machining processes into a new business venture to share his aptitude for creating beautiful wooden products with the world.
Rob takes great pride and care to create high quality products that are built to last. From the selection of the wood to the type of finish applied to the end product, he carefully considers every stage of the construction process to ensure good workmanship, beauty and sustainability are at the heart of everything he does.
The Business Expands…
A few tree rings later in 2020, Paul joined Rob in the workshop, bringing his years of experience and enthusiasm for woodworking. He trained as a traditional carpenter in Cornwall, then began his career making timber framed buildings.
Paul spent a year in Japan learning traditional Japanese carpentry techniques which are famed for producing some of the longest standing wooden structures in the world.
As well as working at Hartwood Timber, Paul has combined his love of musical instruments with his carpentry skills and makes exquisite, handcrafted guitars in his spare time.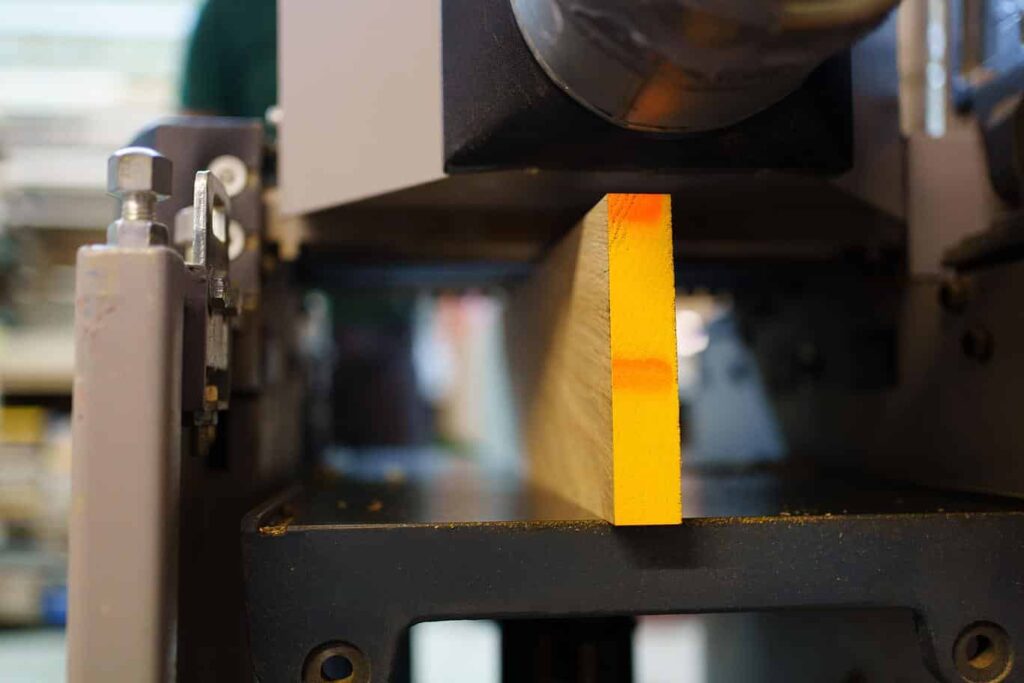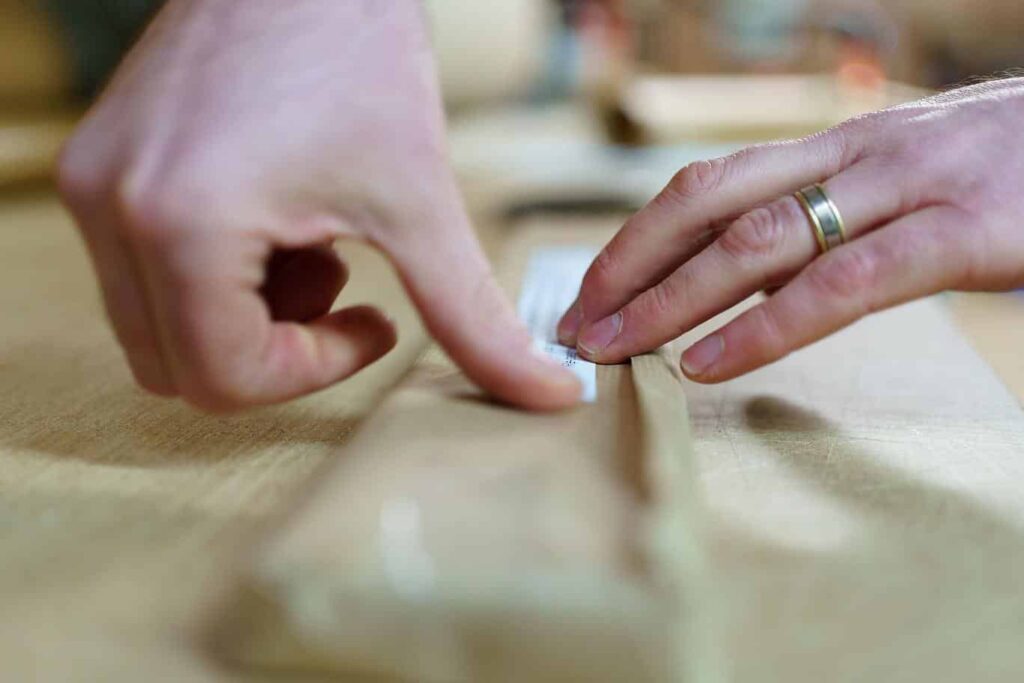 First-Class Products Finished By Hand
What sets Hartwood Timber apart from the rest is the fact none of the wonderful wooden pieces created here is mass-produced.
Each and every carved wooden gift, memorial plaque or sign is crafted from scratch for that individual project, with a superior level of care and attention paid to each piece. We select the finest cuts of wood, tested in advance for quality assurance, and then we get to work deciding how best to cut the timber to uncover its inner splendour.
We understand that when you order with us, no two pieces are going to be identical, with different shades of wood and grain giving a completely distinctive look and feel to every product.
Looking To The Future
In recognition of our commitment and dedication to using the best quality instruments to deliver our products, we were pleased to be awarded a BIG2 grant from the European Structural and Investment Funds Growth Programme.
This allowed us to increase our ability to deliver personalised wood products to the highest standards, as we used the grant to invest in new specialist hand tools as well as partly funding a new CNC (Computer Numerical Control) machine for precision work.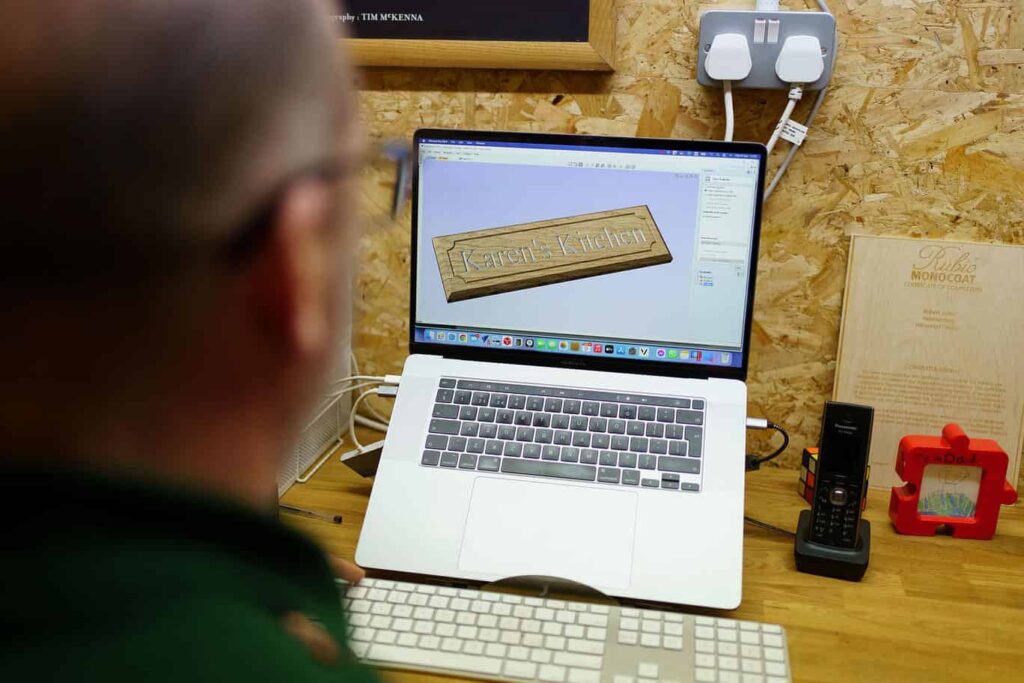 Sustainable
We only work with local suppliers and quality sawmills for all of the products we create here at Hartwood Timber, using only the finest, sustainably sourced 'A' grade timber. We love to know that we are acting responsibly in this way, and we know our customers do too.
Bespoke
Each product we craft is made just for you. We don't do templates here and we don't have the desire to mass-produce second-rate objects, so you can be assured of a fully customised and personalised service when you place your order with us.
Beautiful
Wood is a natural and stunning material that we have the pleasure of working with on a daily basis. From our experience in woodworking, we cherish the fact that no two pieces of timber are the same. There are always special nuances that we seek to extract from each piece.